The less paperwork you have to deal with, the better, right? After all, trying to manage paperwork while you're on the go or on the job site can get tricky and time consuming. Meanwhile, leaving it until the end of your shift can add hours to the end of your work day - or your weekend.
Instead, a smarter way to manage the administrative side of your trade or construction business is to streamline your processes with the help of online apps. The best thing about moving your business admin online is that you can integrate your apps to create one connected platform. This allows information to flow seamlessly from one app to another - without the need to input the information again. That means less handling of information, less admin time and less chance of errors occurring.
While there are several apps out there that are suitable for tradies, we've pulled together our top five recommendations that we know will save you time, money and administrative headaches.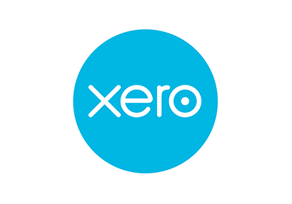 Having a clear, real time picture of where your finances stand is so important. Xero accounting software is in the cloud - meaning it's accessible from anywhere you have an internet connection. That means no matter where you're working (or holidaying!), you can log in to manage invoicing and payments, or get an up-to-date view of business cashflow. Your accountant and bookkeeper have access to all your files, so it's easier to take care of GST filing and tax returns. Xero's mobile app also allows you to reconcile accounts, send invoices or create expense claims, right from the palm of your hand - even before you've left the job site! Finish a job, send an invoice, sorted!
Payroll is one of those necessary yet often time-consuming tasks. To simplify this process, it makes sense to also turn to Xero's Payroll functionality. From within Xero you can pay staff, send payslips (digitally) and run reports. When synced with your employee time tracking software, your employee hours are also uploaded to Xero Payroll, or you can choose to use the built-in timesheet functionality. There is flexibility around pay calendars and pay rates, and it's simple to reimburse expenses at the same time as you run payroll. The compliance side of payroll is taken care of too - tax and superannuation calculations are done automatically, with no need to install annual updates.

Do you find yourself rummaging around in your car, pockets, diary, wallet and desk for receipts at the end of each month? It's time to ditch the old-school 'shoebox' storage approach, and instead simplify the process for yourself, your team and your bookkeeper. ReceiptBank is a simple to use app that allows you to take a photo of your business receipts, bills, invoices and bank statements on-the-go from your phone. The data is then sent straight to your accounting software (like Xero), to make bank statement reconciliation simple and stress-free. There's no need to hold on to physical copies of the receipt - just snap it, and send it!
Connect what's happening out on site with what's happening behind the scenes. Simpro is job management software that will save you hours of admin time, designed with tradies in mind. Keep track of quoting, billing, employee scheduling and job tracking all from your mobile phone. Simpro puts critical project information all in one place, giving you a clear picture for a project from quote to finish. It's a more efficient way for you to operate, and results in a more professional customer experience. It also makes business reporting a breeze, reduces your reliance on paper-based systems and automatically syncs your jobs with Xero accounting software.

Deputy is staff management software that gives you the ability to schedule and dispatch staff to job sites, keep track of attendance, manage tasks and communication and approve timesheets and leave requests. This is particularly great for remote, or multi-site teams. It removes the need for paper-based timesheets and attendance records, and makes it easier for both full-time and casual workers to receive job schedules. Deputy integrates with online accounting software, Xero, so employee timesheets can be sent straight to Xero for payroll or time-billing.
Final Thoughts
We know 'time is money' when it comes to trades or construction work, so it makes sense to find ways to streamline workflows and cut down on unbillable admin time. These 5 apps for tradies allow you to essentially manage your business from your pocket. No more paperwork, no more administrative holdups; all you need is a smartphone and an internet connection!
If you'd like to find out more about how these apps could work for your business, get in touch.